Buy a Sample Box, Receive 50% OFF Any Single Product (Discount applied during checkout)
---
History of Woody's Maple
The art of making maple syrup has been in the Woodrow family since the early 1860's.  Sugaring began as a second source of income to supplement farming.  As the land has been passed down through the generations, it has progressed to become a full time commitment to produce the best pure maple syrup and value added products in the industry.  We are proud to say that our New York State 100% Pure Maple Syrup is ordered all over the United States. We offer Traditional Pure Maple Syrup and Certified Organic Pure Maple Syrup.
At Woody's Maple, we understand the importance of friendships and we work hard to build relationships with our customers.  THANK YOU so much to our family and customers for your continued loyalty through the years.
LEARN MORE ABOUT OUR HISTORY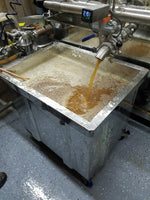 Testimonials
Woody's Maple syrup is a treat that pairs magnificently with many different types of food and beverage. Impress those foodies this fall or be selfish and save it for yourself. Great family based company!

Katie C.
We met Woody's today at the Rome home expo and we LOVE LOVE LOVE the bourbon barrel aged maple syrup. Delicious!!!!

Jade S.
Got me some Bourbon Barrel Aged Maple Syrup and it is so delicious, I now have happy pancakes.

Cindy M.